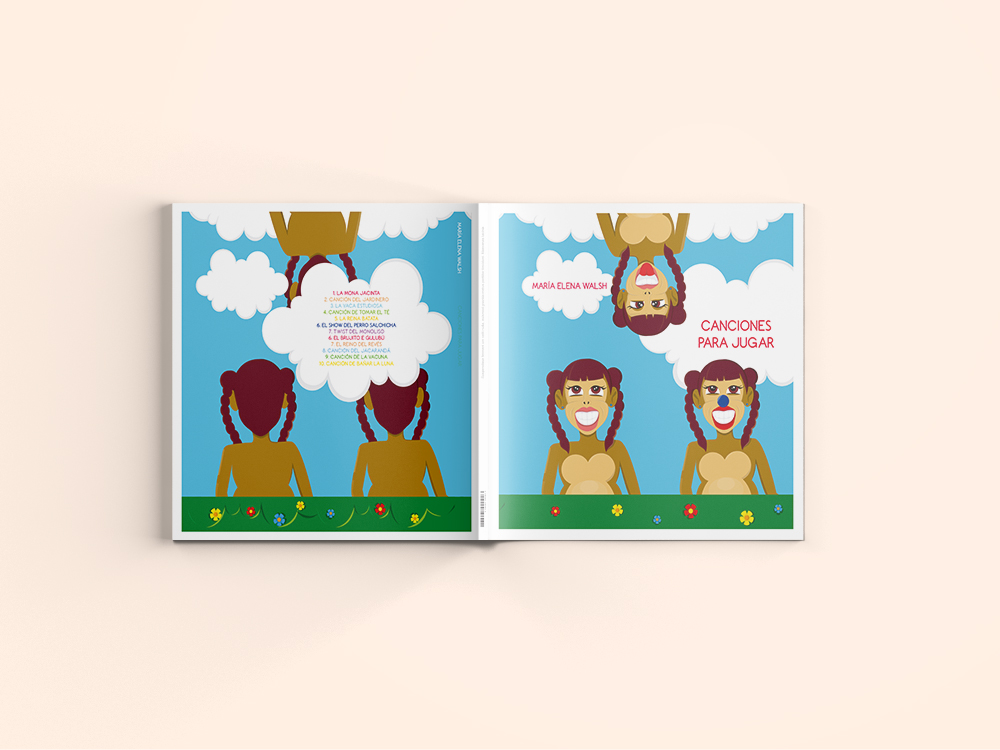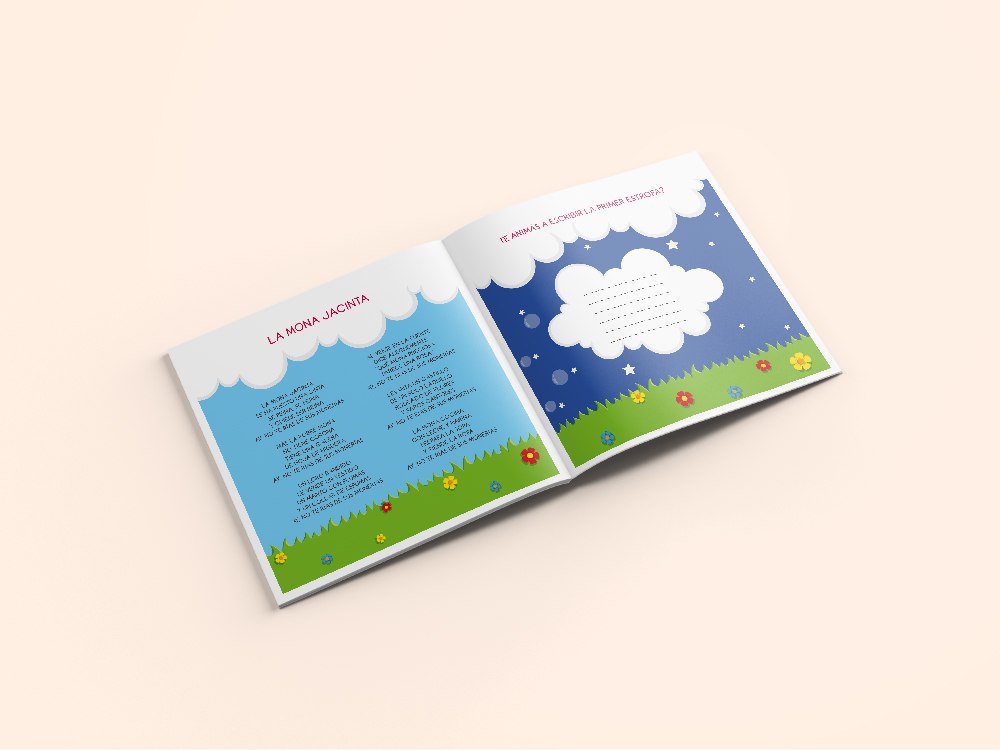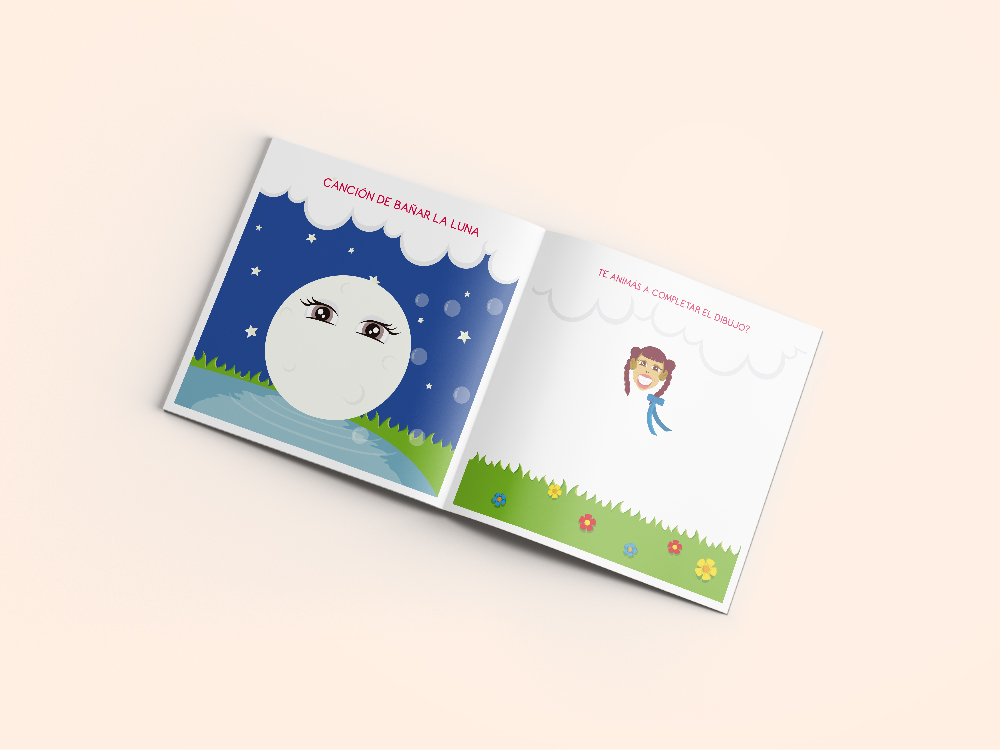 I made this project as an assignment when I was in college.
The assignment was to design the cover and some pages of a children's book, so I decided to do it based on a songwriter, poet and writer named that I used to read and listen to in my childhood: María Elena Walsh.
Her stories and songs are funny but also profound, and they often have a moral to learn.
Since the book was intended for very young kids, I decided to make a clean and colourful design, with activities along the stories. 
There are dotted lines to draw over in order to complete drawings, incomplete lyrics to be completed, line illustrations to be painted, and several activities for the kids to complete while reading the book.