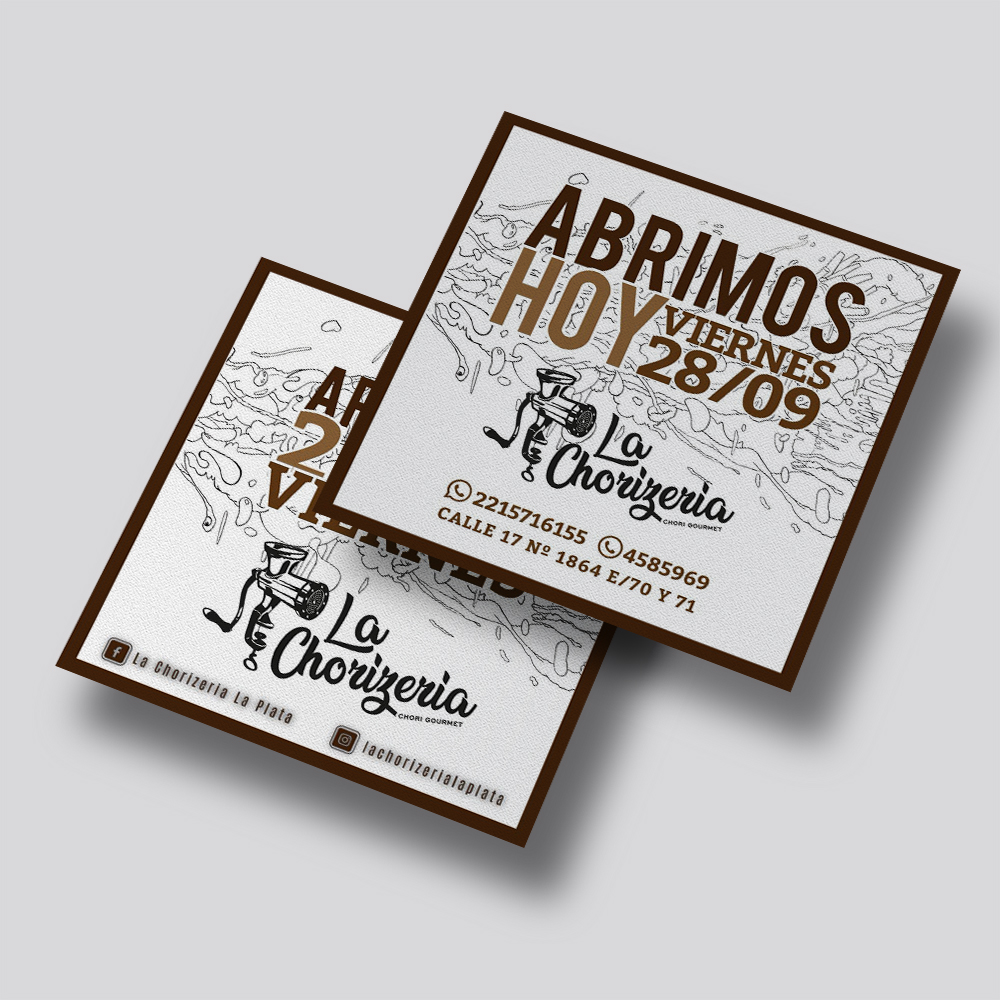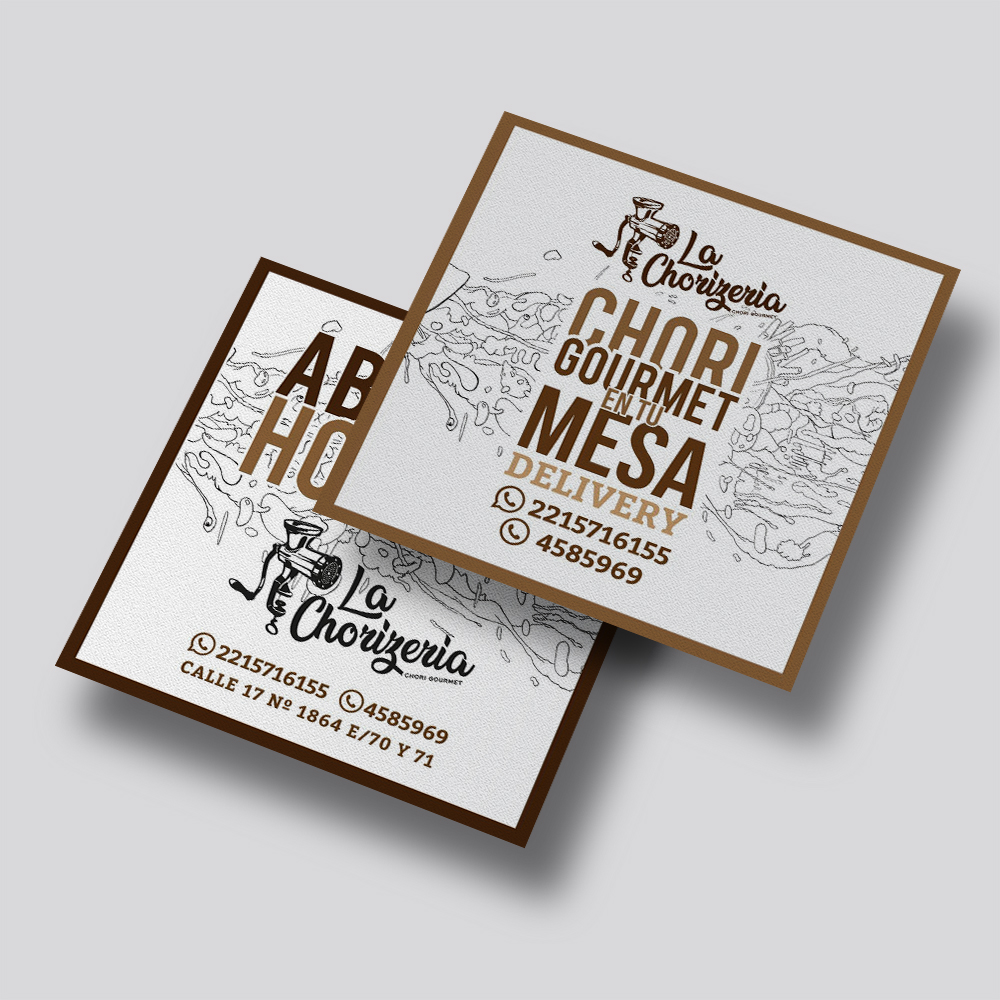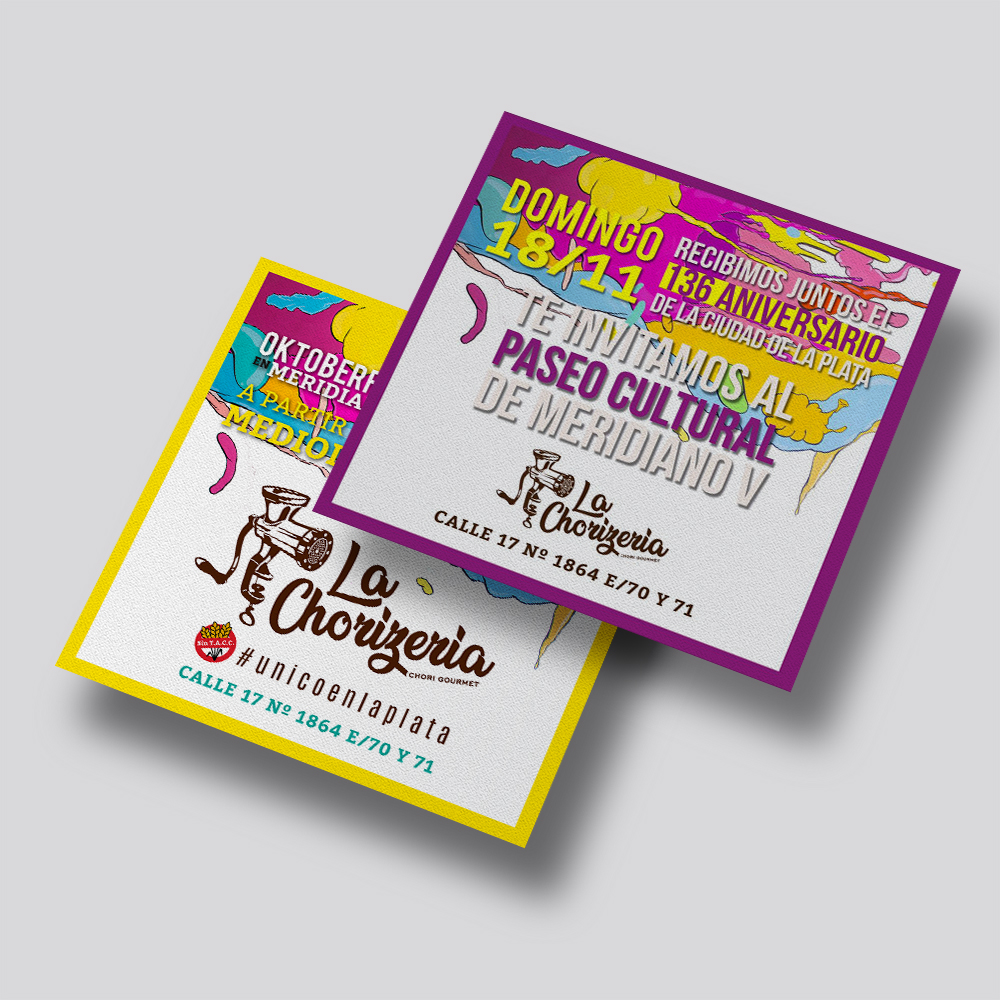 After closing Garaje Cervecero, Alan and Marco decided to go on a different direction: gourmet choripanes.
They looked for the best chorizos and bread of the area, and asked a professional chef to make the perfect recipes of sauces to partner their choripanes.
They also renewed the business premises, clearing the walls and adding a gorgeous mural painting from Ailén Lanzamidad.
A few months after the bar had closed, La Chorizería was opening.
This time, they were offering something that no one else in the city had: gourmet choripanes with delivery. All of their sauces have been carefully made by a cheff in order to enhance the flavours of the ingredients, and also all of their menus are suitable for coeliacs.
This time, the brand was ready, but the guys asked me to design the menu and some flyers.
I decided to use the wall mural as a background texture for the pieces, and set a brown colour palette for the menu and the institutional flyers.
In the case of the flyers for special events, I decided to use a bolder colour palette, with stronger colours.