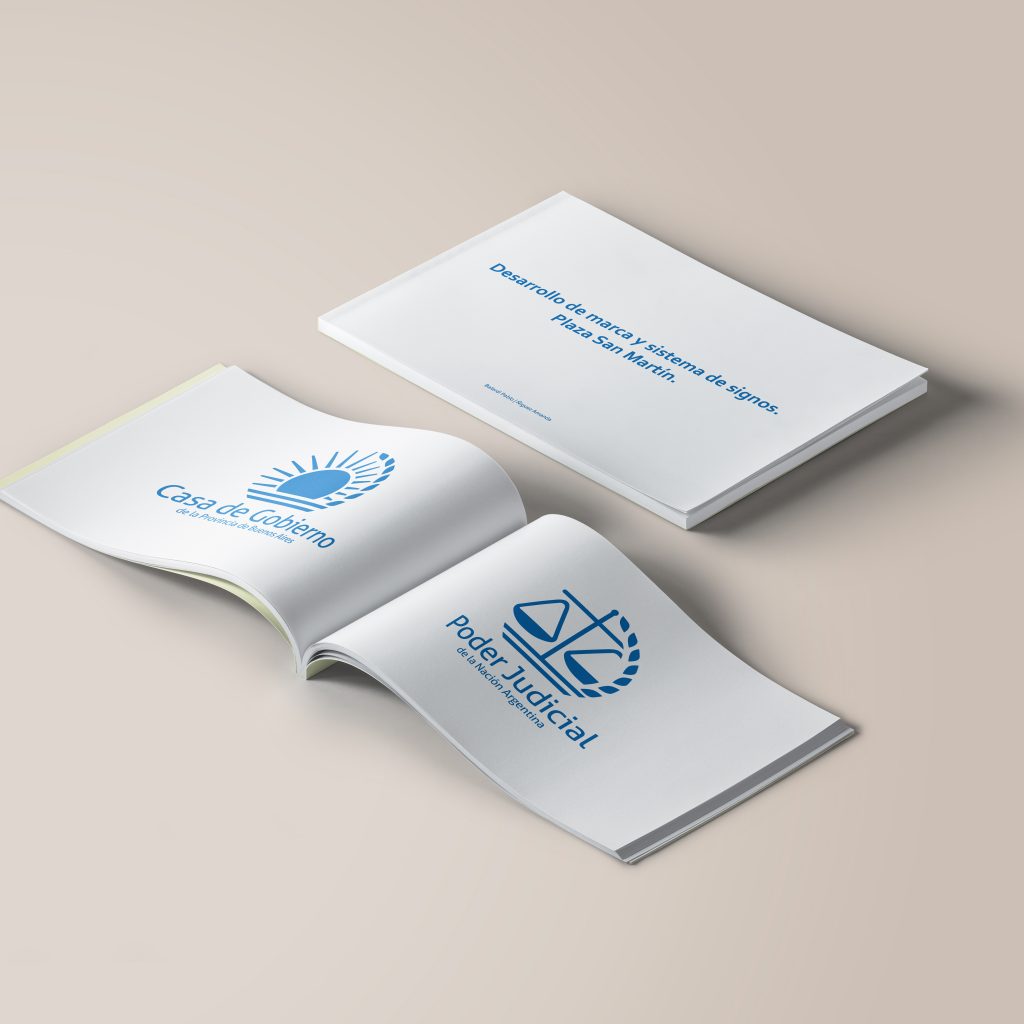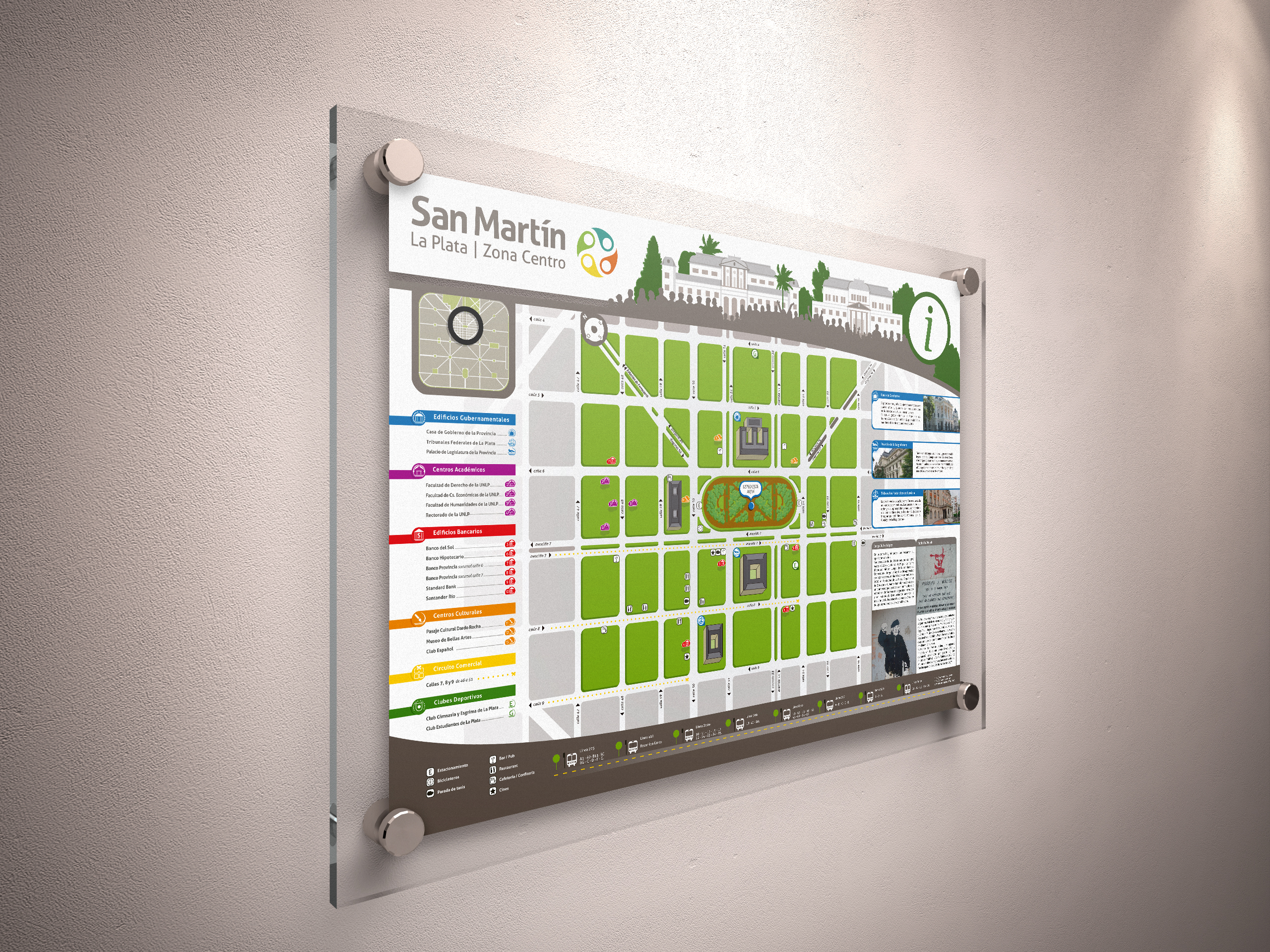 This is a corporate identity design that I made in college.
I had to design a brand and develop different pieces of design for a specific neighbourhood of La Plata City, which is a commercial, administrative and business core. 
Taking the brand as a starting point, I developed a system of different signs for administrative and government institutions.
Afterwards, I designed a distribution map indicating the different areas, buildings and services of the zone. I made a design prioritising the hierarchy of the information, and visually organising all the information available.